2020 Early Career Researcher Showcase
Register to watch the ECR Showcase Finals now
The Early Career Researcher Showcase celebrates good research, communicated well.
Tell us in 30 seconds and you could win up to $6000 in cash.
The five finalists will receive:
$1,000, and
The opportunity to give a 5-minute live online presentation to a large virtual audience for the chance to win $5,000.
We are pleased to announce the following finalists:
Peer pressuring stem cells into brain cells - Dr Kiara Bruggeman, Australian National University
Beehive "breathalyser" for disease detection - Jessica Moran, CRC for Honey Bee Products
Make your selfie healthy - Dr Gemma Sharp, Monash University
Suitable for surgery? - Dr Ben Sinclair, Monash University
Tracking circadian timing in shiftworkers for personalised interventions - Dr Julia Stone, CRC for Alertness, Safety and Productivity
Watch the finalists' 30-second videos here.
2020 Early Career Researcher Showcase Finals
Tune into the 2020 Early Career Researcher Showcase Finals, which will be held at 3pm AEST on Zoom. Register now!
Watch all finalists give short presentations for the chance to win an additional $5,000, and vote for your favourite.
Judging criteria are available here and instructions on voting will be shared during the webinar, with voting open for approximately 15 minutes following everyone's speeches.
We would like to thank all entrants for their submissions, and CQUniversity for their continued partnership and support of the Early Career Researchers Showcase.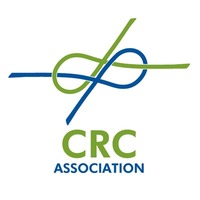 The CRC Association was established in December 1994. It is fully supported by its members: CRCs, Affiliate and Associate members. The purpose of the Association is to make a positive contribution to: Securing the healthy, long-term survival of the CRC Program through representing the interests of CRCs to government, industry and the broader community; and The efficient operation and best pr...